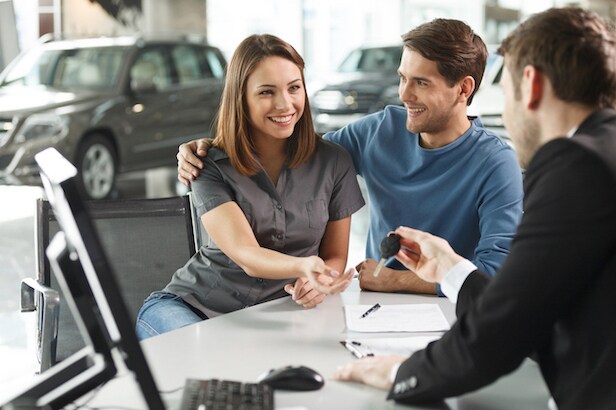 At Youngblood Auto Group in Springfield, we pride ourselves on providing auto shoppers with a wide variety of both new models and used vehicles for sale. As you start to search for your next daily driver, you can trust that our helpful team will be by your side throughout the entire process to answer any questions you may have to ensure you're making the best choice when it comes to your vehicle. After you've found the car of your dreams, you may be wondering whether buying or leasing is right for you. While both options have their benefits, we're here with some specifics to help you decide. 
Buy or Lease Your Next Vehicle from Springfield's Youngblood Auto Group
Pros of Buying
Here are some of the benefits of buying your next vehicle:
Building Equity. When you own your car, you build equity. Making a sizable down payment on your car allows you to own it sooner, meaning you won't owe any money if you want to trade in your vehicle.
Modifications. Owning your car means you can make any modifications to it that you want. If you want to give your vehicle a new paint job or muffler, you're free to do so.
No mileage restrictions. Racking up more miles than you thought you would be? You won't have to worry about mileage restrictions when you purchase your car.
You can sell your vehicle whenever you wish. If you want to upgrade to a new vehicle, you can always sell your vehicle whenever you want to, if you want to.
Pros of Leasing
There are plenty of advantages to leasing a new ca, especially when it comes to your budget. Let's take a look at some of the pros of leasing:
Cheaper monthly payments. When you lease your car, you'll find that your monthly payments are generally lower than if you were to buy your vehicle.
Your car is always under warranty. Leasing your car means that the factory warranty will cover any repairs not due to accident, abuse, or normal wear and tear. As long as you hold the lease, you're covered by the warranty!
A short commitment. With a lease, you can essentially test drive a new car without being tied to it for too long. If you want to make a change in your daily driver, you can do so whenever your lease is up.
Upgrading is easy. When your lease has ended, you can always upgrade your car to include the newest technology.
If you're looking to buy or lease a new vehicle, now is the time! Contact us at Youngblood Auto Group in Springfield today. No matter which option you choose, you'll be getting behind the wheel of an exceptional vehicle.